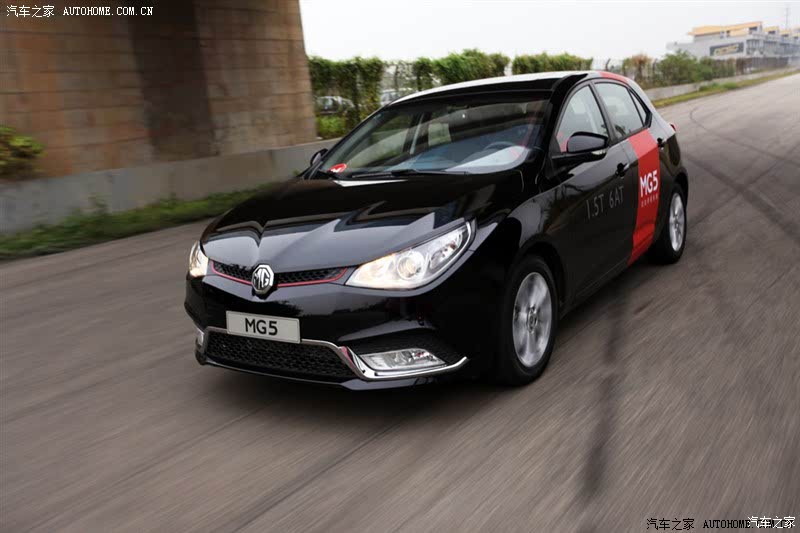 MG5 1.5T Automatic Test Drive



In recent years, the fiery, we can learn from the new listing of various models get experience.  Whatever the model, with a supercharged engine always makes it feel more responsive to the trend of development.  In the joint venture enterprises have the main push supercharged engine , we own brand car prices have not been idle, and today I will test drive equipped with 1.5L turbocharged engine of MG5 .  This engine developed by the SAIC MG, for the first time in a production car equipped.

● Appearance

Compared equipped with 1.5L naturally aspirated engine of MG5 , 1.5T models is not much difference in appearance.  However, in some small place features added elements , you can see it's own characteristics.

Whether it is the whole front part of the line, or the local as headlamps, fog lamps, car MG5 looks are angry, very sharp, which is also in line with current popular style of car design.

Content from the top we can see that this car facelift 1.5T engine plus 6AT transmission MG5 , in appearance last March listed naturally aspirated models basically not changed.  Just added a point of the front face of chrome bar, as well as a decorative red line, in the tail adds a Turbo logo.

● Interior and spatial presentation

     Appearance does not change much, it is conceivable as a newly listed more than a year of new models, the interior design layout should not be any changes.  Of course, this is indeed the fact that, in addition to conditioning the button layout is changed, the rest is kept intact.

Touch screen feel fairly decent, though not as smooth devices like the iPad, but the operation will certainly not make people irritable heart, voice recognition is relatively good, with a little standard Mandarin, the basic operation is no problem.  If dialect, this system will be quite helpless, and we used the Sichuan dialect in the car and two dialects of Hunan dialect test, the final can not be correctly identified, if the future can identify dialects even more perfect.

If you do not use the driving secretary, you can also choose to use car navigation system according to your chosen destination planning out multiple routes, avoiding urban road congestion or select the fastest route.

Bought a new car two years ago, has 400MB of free traffic per month, then use the data flow needs pay the prevailing standard tariff charged by telecommunications operators.  Also manufacturers can provide about twice a year navigation map upgrade, but need to pay for the upgrade, each upgrade costs 180 yuan -300 yuan.  Another inkaNet 3.0 hardware compared to the previous models have done a lot of the old upgrade, run the memory up to 1GB, internal storage space of 8GB, currently inkaNet 3.0 installed inside China's major cities map about 4GB, according to the staff, according to Chinese city of pace, another 7-8 years of internal storage space used to hold the map no problem.

Interior space, here MG5 and currently there is no difference in the sale of vehicles, the internal storage space is relatively abundant, even under the front seats also designed a storage box.  Ride and trunk space can only say that law-abiding, the average family just enough.

● Power Introduction

 MG5 equipped with the 1.5L turbocharged engine , maximum power of 129 hp and maximum torque of 210N.m, maximum torque from 2000rpm to continue until the outbreak began 4400rpm, with Changan just listed ZISUN XT maximum torque output is roughly the same range ( Chang ZISUN XT 1.5T car is :1950-4500rpm).  However, its maximum horsepower and maximum torque of data, compared to Chang'an ZISUN XT using 1.5T engine (maximum power of 170 hp and maximum torque of 230N · m) and BYD speed sharp the 1.5T engine (maximum power of 154 hp and maximum torque of 240N · m) necessary to worse it.

As a 1.5L turbocharged engine , maximum power of 129 horsepower, and still feel a little bit smaller, the official publication of the 0-100km / h acceleration time of 10.2 seconds, while for the average family enough to use, but BYD speed Rui 1.5T models 9.51 seconds ( car home measured results ) or slower than 0.69 seconds.

● test drive experience


    The organizers will we arrange the Chengdu International Circuit, test drive the car 1.5T MG5 , because this engine is the first time we met, so I'm looking forward to it.

This turbocharged engine speed reaches 2000rpm required before the outbreak of the maximum torque , so I do not mean to start the throttle when accelerating in the early stage, is indeed able to provide good acceleration feel, while sitting in the car, if the engine speed is less than 3000rpm when, in fact, delivered to the interior noise is not too large.

Reaching the Chengdu International Circuit, we also drove the car in Chengdu city open for about 40 minutes, the way a lot of traffic lights, stop and go, in the town, the engine and gearbox with also more understanding, although This sets the engine speed only when needed to reach 2000rpm largest outbreak of torque , but in the city , the dynamic response is quite timely as 2000rpm is very easy to achieve.

1.5T has been rumored before the MG5 will be equipped with six-speed dual-clutch gearbox , but the last dual-clutch gearbox is not equipped with the geezer MG5 , the matching is a 6AT gearbox, this transmission shift cleanly , more smooth.

Car MG5 brakes when driving in the beginning really need to take a little time to adapt, front clearance is relatively large, somewhat soft, you need to step a little bit deeper job, somewhat similar to Volkswagen car brake foot feeling kind of limp.

● Summary

MG5 since last March after the listing, so far there are one and a half's time.  During this period, we can say the market performance is very general, the average monthly sales of only 700 or so.  In addition to poor sales on product positioning and price, the technology is relatively old powertrain will be some impact on them.  The upgraded powertrain, 1.5L turbocharged engine with 6AT transmission, so MG5 not only a glamorous fashion coat, will also have an active heart.

Nowadays compact sedan intense competition in the market, we must have the feeling, joint venture brand price has been dropping a lot of cars to 10 million less than its own brand to BYD models, led by the main cost is everywhere.  The new 1.5T of MG5 , if it is at this level of the market to accomplish something, the most important is the price, as long as affordable, I believe that consumers will buy it.  Currently in naturally aspirated 1.5L with automatic models manufacturers guide price 107,700 yuan, 10,000 yuan on the market discount, so the price is a bit expensive.  If the market price of newly listed 1.5T models in the 10-11 million range, it is more reasonable.  Finally, this 1.5T MG5 will be in Guangzhou Auto Show listed, we can focus our upcoming Guangzhou auto show coverage.

Source:
http://www.autohome.com.cn/drive/201311/654200.html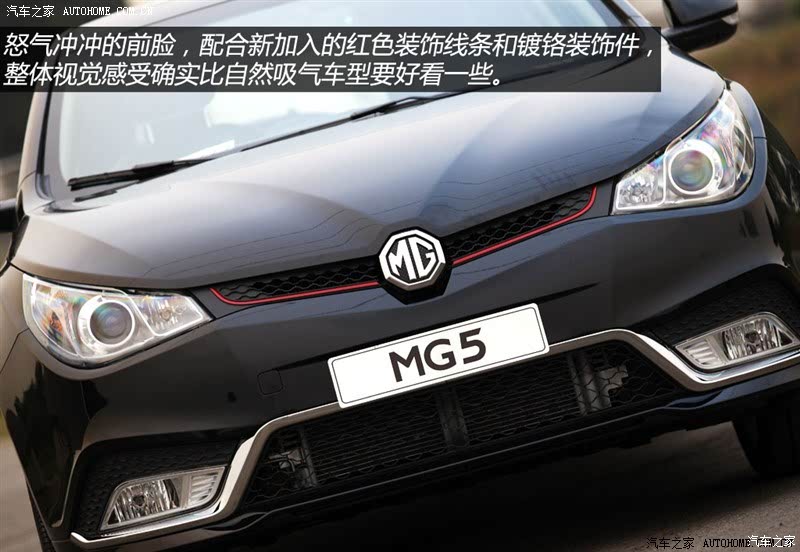 Like the IVoka Inside sticker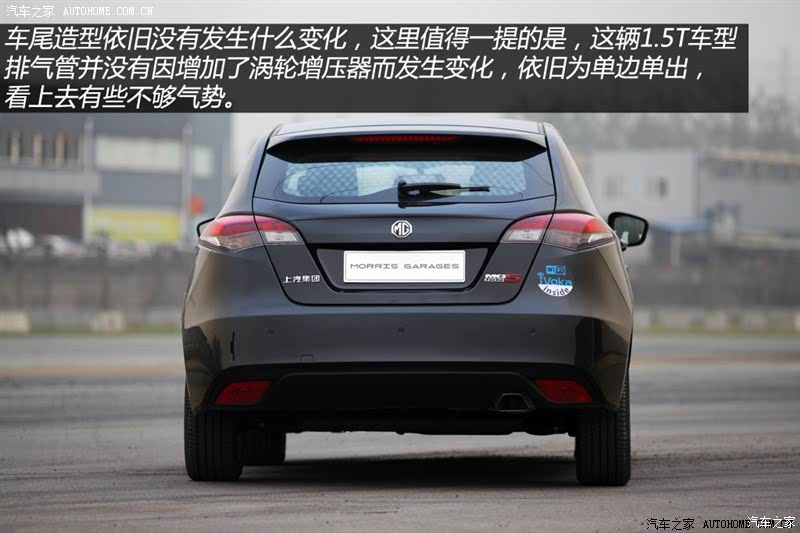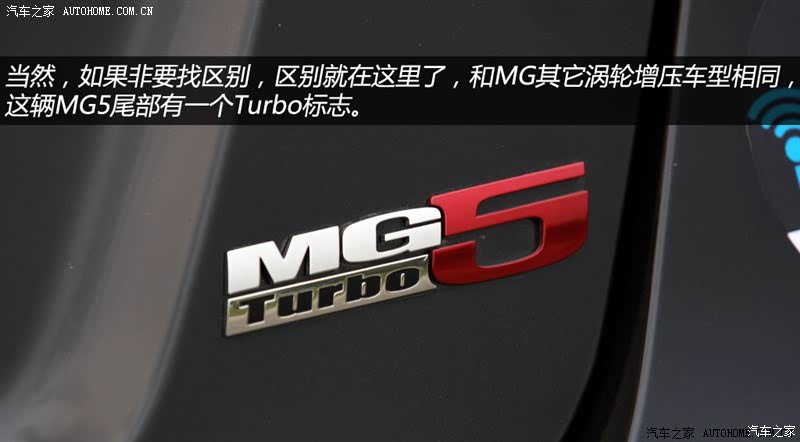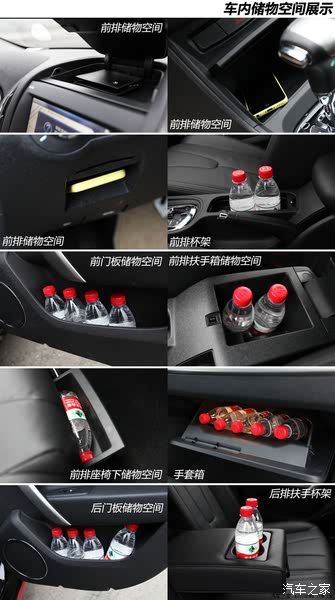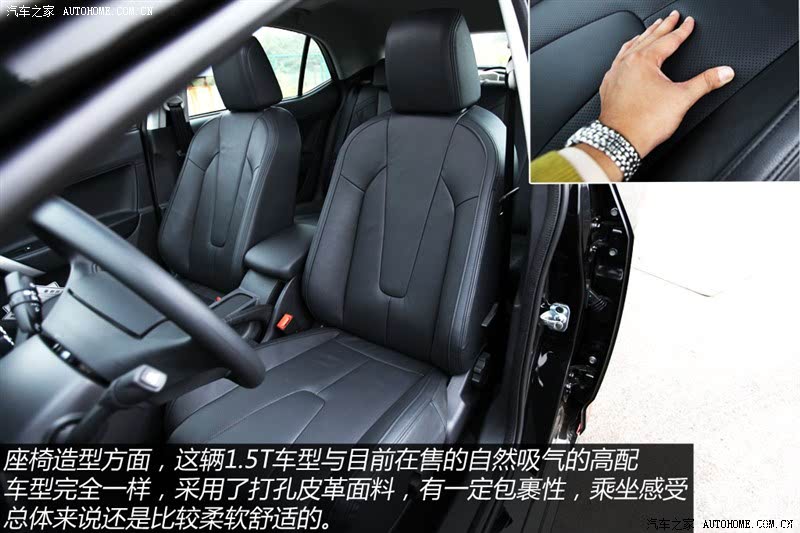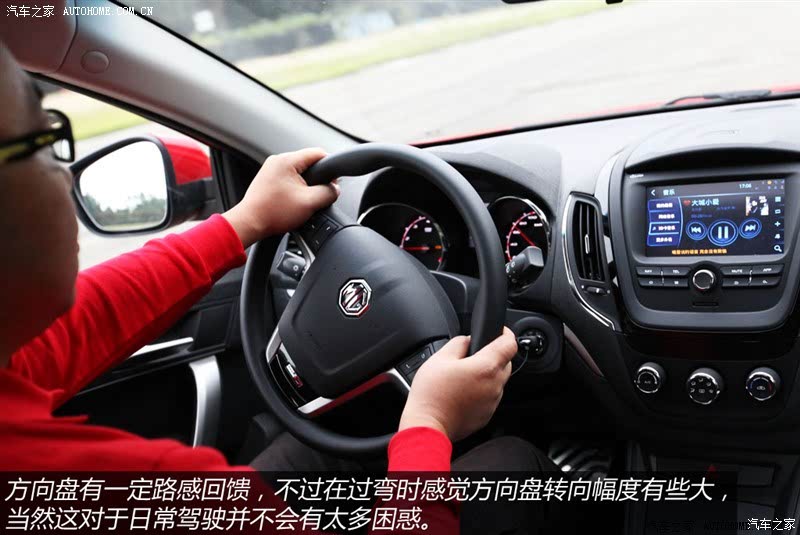 More: http://car.autohome.com.cn/photo/17422/14/2175215.html